Connect with Cognizant at Workday Rising 2023
Making our debut as Cognizant's new Workday practice, we'll be in San Francisco in full swing as a Titanium sponsor. Meet with one of our experts at our Connection Lounge, attend our immersive client sessions, or just stop by our booth to say hi!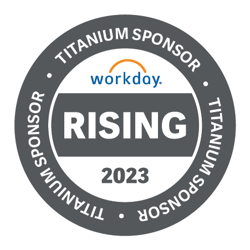 Cognizant Connection Lounge
Wednesday, September 27 & Thursday, September 28 | 10 a.m - 4 p.m.
Cognizant invites you to join us in our Connection Lounge to relax, recharge, and connect with other Workday Rising attendees! The Connection Lounge is a modern and energizing space specially curated for you during this year's conference. We will host one-on-one reference meetings between our most valued clients, Workday superusers, and prospective clients eager to learn more about Workday.
Find out what is possible when you combine the power of Workday with the talent and expertise of Cognizant.
IN-PERSON EVENT
Wednesday 9/27
11:00 a.m. PT
Harnessing AMS for Optimal ROI and Continued Success with LivaNova
PANELISTS
Anjali Rullay
,
Senior Manager, Global AMS
Cognizant
Mark Miller
,
Senior Manager, HRIS
LivaNova
IN-PERSON EVENT
Wednesday 9/27
2:45 p.m. PT
Lessons Learned: Empowering Peakon Users to Own and Trust Engagement Data from Design to Delivery
PANELISTS
Michael Dean
,
Principal, Business Intelligence
Workday
Hannah Liss
,
Consultant
Cognizant
Lauren Lissy
,
Director, HCM Consulting
Cognizant
IN-PERSON EVENT
Thursday 9/28
11:45 a.m. PT
Driving Growth through HR and Payroll Transformation: A Strategic Journey with US LBM Holdings
PANELISTS
Christopher Berwald
,
Senior Director, HR Transformation
US LBM Holdings
Ravi Venkataraman
,
Portfolio Director
Cognizant
Workday Industry Summits Sponsored by Collaborative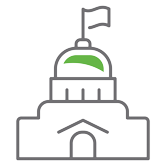 Public Sector User Group and Dinner Reception
Monday September 12, 2022
1:00 PM-4:30PM
Hyatt Regency Ballroom V | Orlando, FL
Connect with other Workday users in the public sector space and learn about what trends are shaping local government digital transformation.
Public Sector User Group Meeting: 1:00 - 4:30 PM
Public Sector Networking Reception: 8:00-10:00 PM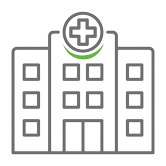 HEALTHCARE KICKOFF
Monday, September 12, 2022
2:00 PM-5:00 PM
Hyatt Regency Ballroom O,P,Q,R, & Foyer | Orlando, FL

Join the incredible Workday community of healthcare customers and prospects to share insights, make new connections, and have fun.
Healthcare Kickoff Main Session: 2:00 -3:30 PM
Partner Showcase: 4:30-5:00 PM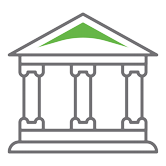 HIGHER EDUCATION AND NON-PROFIT
Monday, September 12, 2022
8:00 PM-10:00 PM
Hyatt Regency | Orlando, FL
Meet with your peers and learn more about how Workday can help those in the Higher Education and non-profit spaces.
Higher Education Networking Reception: 8:00-10:00 PM, Hyatt Regency Ballroom T&U
Nonprofit Networking Reception: 8:00-10:00 PM, Hyatt Regency Ballroom Q
Industry Roundtables
Collaborative will be hosting industry focused roundtables daily in our Connection Lounge. We'll be discussing key topics from a variety of industries hearing directly from our valued clients about their wins, existing challenges, and best practices. These roundtables will be an opportunity for our clients and experts to have an open discussion about the topics that matter most to them.
Stay tuned to learn more!