The Journey with Your Workday HCM Implementation Consultant
Seamlessly manage your workforce, help them develop new skills your organization needs, and plan your future of work as it continues to shift. With Workday Human Capital Management (HCM), your business can adapt to our changing world. The cloud-based system provides talent management, benefits, time tracking, compensation, workforce planning, and recruiting capabilities.
An HR transformation journey is a complex undertaking that requires clear leadership from a seasoned expert. Bringing experienced Workday HCM implementation consultants, Collaborative Solutions is the expert you need. With more than a dozen years of experience and a team of veteran consultants, Collaborative Solutions will guide you through every step of your HR transformation, equipping you with the technical expertise and best practices you need to achieve success with Workday.
We can help you:
Efficiently plan, configure, and execute your implementation
Assimilate data after a merger or acquisition
Proactively design your business processes to streamline HR operations
Accurately convert data from your legacy systems
Seamlessly integrate existing applications with Workday
Enable employees to access and manage their own benefits anytime, anywhere
Effectively bridge the gap between finance and HR with budgeting
and analysis tools
WHAT OUR CUSTOMERS ARE SAYING
"As a new and growing healthcare company, I look forward to seeing big gains in the efficiency and accuracy of our reporting and the availability of "real time" information on our workforce through the HCM platform! Our team at Collaborative Solutions provided expert guidance and they helped us tailor the system to meet the needs of our growing company."
Sheryl Gentile
,
SVP of Human Resources
-
Clearsky Health
"Collaborative Solutions was a great partner for our HCM transformation project. Their flexibility, responsiveness and Workday knowledge was key to successfully landing our complex integration."
Mary Minoo
,
Sr. Director IT PMO
-
Fred Hutchinson Cancer Research Center
"We've worked with many different technology partners over the past 10 years and I can safely say that Collaborative stands out as one of the best we've ever worked with. The Collaborative team went above and beyond to work with us as one team, they were always there to support us, and we could always rely on their expertise and knowledge to lead us to a successful deployment."
Rupesh Ahluwalia
,
Head of HR Operations, Recruiting, Payroll and HRIS
-
Innio
FEATURED CASE STUDY
ResMed
Discover how Collaborative transformed the HR processes of global biotechnology company ResMed, after their HCM solutions had become highly localized with insufficient data access speeds.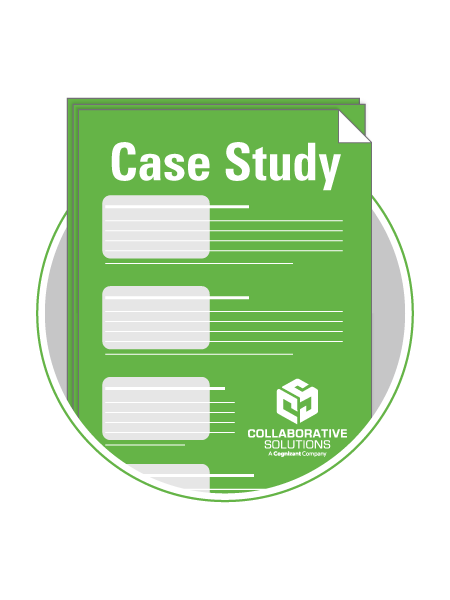 Contact us to learn more.