Our Strategic Partners
Collaborative Solutions' Partners are carefully selected for their experience and capacity to deliver solutions to our clients' business-critical needs. Whether you're looking to transform your business through new capabilities or integrated third-party solutions, you can depend on Collaborative Partners to help you achieve even greater results.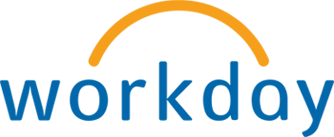 Workday is a leading provider of enterprise cloud applications for finance and human resources. Founded in 2005, Workday delivers financial management, human capital management, and analytics applications designed for the world's largest companies, educational institutions, and government entities.
Learn more >


SmartCompliance for compliance with confidence, Future of Work and Pay, and Global Payroll.


Automated tax compliance software to help businesses manage sales and use, excise, GST, VAT and other tax types, globally.


Comprehensive, integrated and fully configurable compensation cloud platform that manages rewards without compromise.


Scalable integration platform that quickly and easily unites everything in your digital technology foundation for better, faster outcomes.


We help organizations collect, manage, and deliver employee compliance information throughout the employee lifecycle; from federal, state, & local tax withholding, I-9 verification, state-mandated forms, and employer-specific forms to W-2s, ACA reporting, and pay statements.


Leading provider of on-demand employment background checks, drug testing, Form I-9 and employment and education verifications.

League's health operating system makes it easy for members to understand, navigate and use their health, wellbeing and benefit programs.


Cloud ERP for manufacturing, distribution and supply chain built on the SalesForce Cloud Platform.


Global payroll management system with a pre-configured interface to Workday's Cloud Content for consolidated reporting of international labor costs.


AI driven spend analytics and insights for modern procurement teams to optimize costs, assure compliance and reduce risk and fraud.


Human Capital Management and Payroll Management technology and compliance consulting, providing system and operations expertise.
Become a Partner
Ready to join our partner network? Thank you for your interest. If you'd like to be considered for future partnership opportunities, please provide us with your organization's size, type of solutions offered, current clients, and why you'd like to partner with us.
Contact Us About Our Partnerships