Full Service Finance and HR Consultancy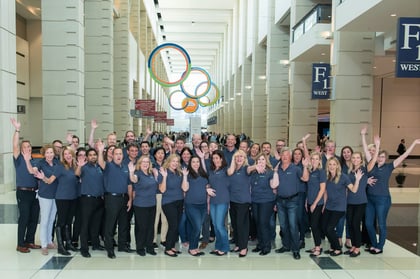 Collaborative Solutions is a full service Finance and HR transformation consultancy boasting 100% deployment success and a 98% customer satisfaction rate. Founded in 2003 by Finance, HR, and Payroll practitioners with more than 20 years of experience, we have successfully deployed applications across the entire Workday suite, including Financials and HCM, for more than 450 global Fortune 500 companies, medium-sized businesses, and education and government institutions. We have deployed in more than 125 countries for organizations ranging from 1,000 to 200,000 employees, leveraging our in-house Change Management practice. As the longest-tenured Workday Services Partner and customer, we have expertise, depth, and proficiency in driving true Finance and HR transformation.
Since 2003, we have focused on delivering above and beyond expectations for our customers by applying industry best practices, disciplined guidance, flexible approaches, and the most skilled and experienced talent to each effort. From our Integration Factory in Tampa that delivers seamless integrations support to transform your business, to our truly "collaborative" approach in working with our customers, we strive to make each customer experience unique and each outcome for our customers consistently successful.
LOCATIONS:
Collaborative Solutions is based in the Washington, D.C. metro area with offices in Pleasanton, CA; Chicago, IL; Atlanta, GA; Tampa, FL; San Diego, CA; New York City, NY; Toronto, Canada; Dublin, Ireland; and London, England.
OUR MISSION:
ENVISION our customers' goals as our own, ensuring that we meet expectations more completely than any other consulting firm
ENABLE proven technologies to maximize the strategic benefits offered, specific to the needs of each customer
EMPOWER customers by providing objective, proven, and results-oriented guidance that gives them the knowledge and tools to succeed