Connect with Collaborative at Workday Rising 2022
Workday Rising 2022 is back and Collaborative Solutions, a Titanium Partner, wants to see you there. Meet with one of our experts at our Connection Lounge, attend one of our sessions, or just stop by our booth to say hi!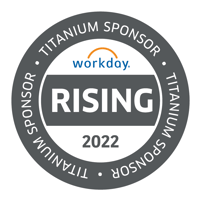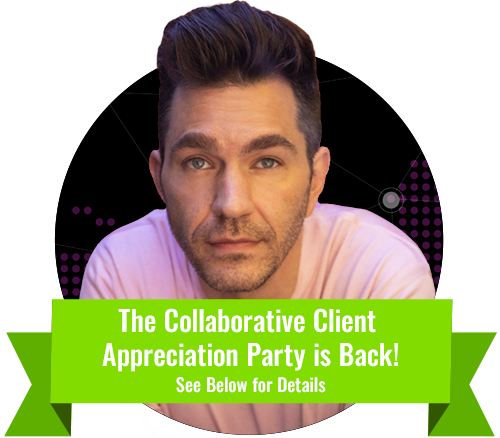 COLLABORATIVE CONNECTION LOUNGE
Monday, September 12 – Thursday, September 15 | Southside Restaurant/Café

Collaborative Solutions invites you to our Connection Lounge to relax, recharge, and connect with other Workday Rising attendees. We will also host reference meetings between Workday/Collaborative clients and other organizations interested in learning more about Workday. Join us at the Collaborative Connection Lounge to:
Network with other Workday clients
Refuel and recharge- take a break from the hustle & bustle of the conference
Participate in an activation activity
If you would like to schedule a meeting with one of our valued clients, contact your Collaborative or Workday rep to check availability. Please contact us with additional questions.

IN-PERSON EVENT
TUESDAY, SEPTEMBER 13, 2022
@ 1:30-2:15 PM
Let's Do The Work™: Unearthing Caterpillar's Talent to Enable the Business Strategy
PANELISTS
LaShaun Flowers
,
Workday Product Owner
Caterpillar
Paul Starks
,
Global Director- HR Business Processes & Compliance
Caterpillar

IN-PERSON EVENT
TUESDAY, SEPTEMBER 13, 2022
@ 1:45-2:30 PM
Creating a Firm Foundation: Preparing for Workday at Brigham Young University
PANELISTS
Brandon Groves
,
ERP Program Manager
Brigham Young University

IN-PERSON EVENT
THURSDAY, SEPTEMBER 15, 2022
@ 11:45 AM -12:30 PM
Building a Strong Foundation for Financial Transformation with Bright Horizons
PANELISTS
Tori Pereira
,
Director, Finance Systems and Reporting
Bright Horizons
Notable Collaborative Client

Sessions
Workday Industry Summits Sponsored by Collaborative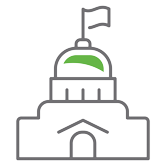 Public Sector User Group and Dinner Reception
Monday September 12, 2022
1:00 PM-4:30PM
Hyatt Regency Ballroom V | Orlando, FL
Connect with other Workday users in the public sector space and learn about what trends are shaping local government digital transformation.
Public Sector User Group Meeting: 1:00 - 4:30 PM
Public Sector Networking Reception: 8:00-10:00 PM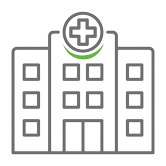 HEALTHCARE KICKOFF
Monday, September 12, 2022
2:00 PM-5:00 PM
Hyatt Regency Ballroom O,P,Q,R, & Foyer | Orlando, FL

Join the incredible Workday community of healthcare customers and prospects to share insights, make new connections, and have fun.
Healthcare Kickoff Main Session: 2:00 -3:30 PM
Partner Showcase: 4:30-5:00 PM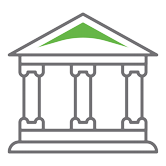 HIGHER EDUCATION AND NON-PROFIT
Monday, September 12, 2022
8:00 PM-10:00 PM
Hyatt Regency | Orlando, FL
Meet with your peers and learn more about how Workday can help those in the Higher Education and non-profit spaces.
Higher Education Networking Reception: 8:00-10:00 PM, Hyatt Regency Ballroom T&U
Nonprofit Networking Reception: 8:00-10:00 PM, Hyatt Regency Ballroom Q
Industry Roundtables
Collaborative will be hosting industry focused roundtables daily in our Connection Lounge. We'll be discussing key topics from a variety of industries hearing directly from our valued clients about their wins, existing challenges, and best practices. These roundtables will be an opportunity for our clients and experts to have an open discussion about the topics that matter most to them.
Stay tuned to learn more!