Expand the Power of Workday to Your Entire Workforce
An undeniable shift is happening in the way people work. With over 162 million independent workers in the US and EU, and a projected extended workforce growth rate 3x that of overall employment growth, businesses must manage more than just their salaried workers. Enter Utmost, a Workday-native system built to allow users to manage their extended workforce.

Total Workforce Management
Today's HR solutions were modeled around traditional employment. Between outsourced operations, freelance workers, contingent workers, and other extended employment types, the new way of work is more complex than hourly or salaried traditional workers. Your comprehensive organization that consists of non-employees needs total workforce management. By investing in a total workforce management solution, your organization can:
Combine Internal and External Workers
Utmost seamlessly integrates with Workday Human Capital Management, allowing organizations to see freelancers, contract employees, and other contingent workers alongside internal team members.
Ensure Data Accuracy and Transparency
Utmost eliminates the need to keep contingent worker data spread across disparate systems. By centralizing data, organizations ensure it is accurate and gain better visibility into their contingent workers.
Easily Onboard/Offboard Contingent Workers
Automate and streamline contingent worker onboarding and offboarding. Quickly grant new contingent workers the permissions that they need or automatically request background checks when a new worker is hired.
The result? Organizations better manage their contingent workforce and develop more accurate strategic workforce plans, leading to reduced costs, greater operational efficiency, and improved organizational agility.
Move Your People Forward with Workday & Utmost
Expand Workday to your extended workforce with Utmost, providing a single source of truth for the total workforce regardless of worker type or how they were sourced. With one process worldwide regardless of where a worker is needed, you'll have full control, compliance, and security to drive talent forward and enable full visibility of all workers.
How to Transform with Collaborative and Utmost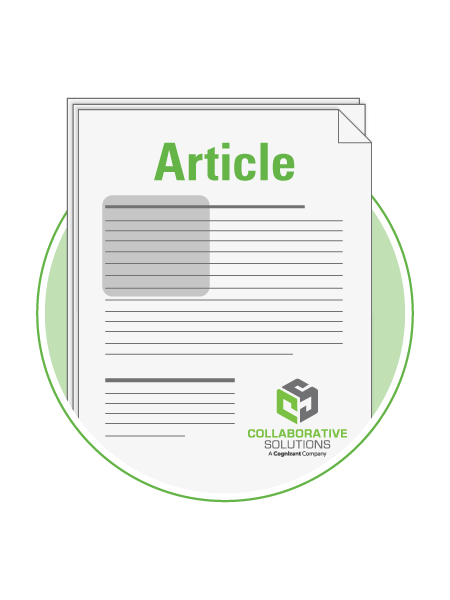 FEATURED ARTICLE
How to Scale Up and Manage Your Contingent Workforce
Understand how as organizations move to make external workers a larger percentage of their workforce, their need to manage these workers grows.