What Our Employees Believe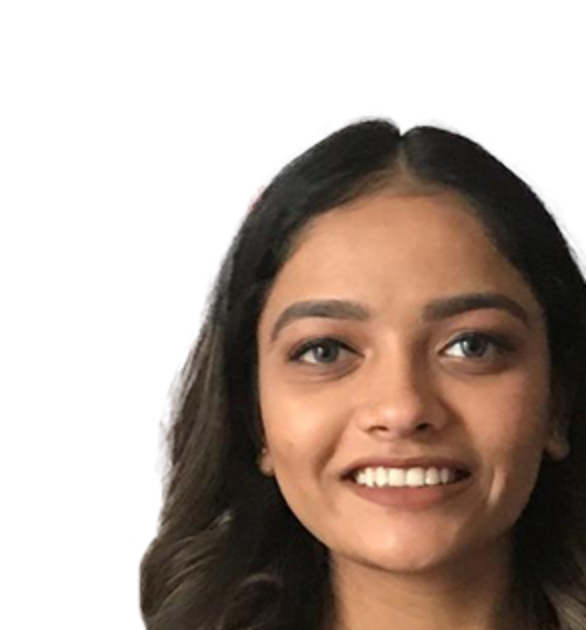 Ankita P.
How does Collaborative help you grow as a person and in your career?
Being an active member of Collaborative's Diversity and Inclusion (D&I) efforts has really challenged my mindset - my thinking has broadened and become more inclusive. Planning and executing events with a D&I focus has made me appreciate that there is rarely a one-size-fits-all approach, and this continues to help my creative side flourish. Being a part of D&I has also meant I have been able to grow the size of my network. All these factors have positively contributed to building my career here at Collaborative thus far, and as I look forward to the years ahead, I feel prepared for any new set of challenges.
Why is diversity & inclusion important to you? Why is it important for Collaborative?
As humans, we crave a sense of belonging regardless of gender, race, where we are from, age, etc. I don't like when someone feels like an outsider or that they can't express themselves or be their best self because of the unaccommodating surroundings, so I strive to be the change I want to see in the wider society. D&I is important for Collaborative because we may be different from an individual standpoint, but together I truly believe we are a force to be reckoned with.
How does Collaborative foster an inclusive workplace?
There are plenty of outlets (e.g. ERGs) to discuss what you are passionate about. Management support also assures us that the C-Level also cares about these different causes as much as you do. Constructive ideas are welcomed regardless of seniority level, which makes us feel heard, and when ideas turn into actions, it's the cherry on top!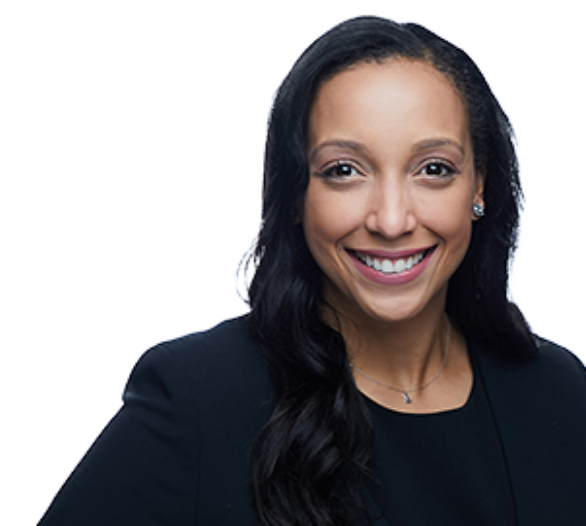 Aria B.
Why is diversity & inclusion important to you? Why is it important for Collaborative?
So much of our lives are spent with colleagues and clients, so it's important to work in an environment where I not only can be myself and know there are others who understand my journey, but also connect and learn from individuals from different walks of life. As Collaborative expands and grows, continuing to foster opportunities for this level of connection will create more innovative thinking, acceptance of diverse ideas, and passionate teams who equally support one another and our clients.
What is one program or initiative that makes you proud to work here & why?
When disheartening evidence of racial injustice flooded the news and social media in early 2020, America was forced to pause and make a decision - to stand against systemic racism or to ignore it. First, by acknowledging Collaborative needed take a stand and support the African American community, our leadership team also recognized that many Collabies, regardless of race or background, were negatively affected by the images they were seeing. They gave us a space to be vulnerable and share our feelings, ask questions, and really lean on one another during a difficult time in our country's history. I am proud that these initial conversations have opened the door for more understanding, compassion and support, but even more proud to see Collaborative grow into a more inclusive and truly connected place to work.
What advice do you have for someone who wants to help create a more inclusive work environment?
Get involved. If you expect change, get off the sidelines and be part of the change. Our Employee Resource Groups give each Collabie a place where they can network and influence how our company will continue to grow into a more inclusive environment. My participation in multiple ERGs allow me to bring forward ideas and solutions for causes that not only impact my day-to-day working environment, but also those that help me to grow as a individual.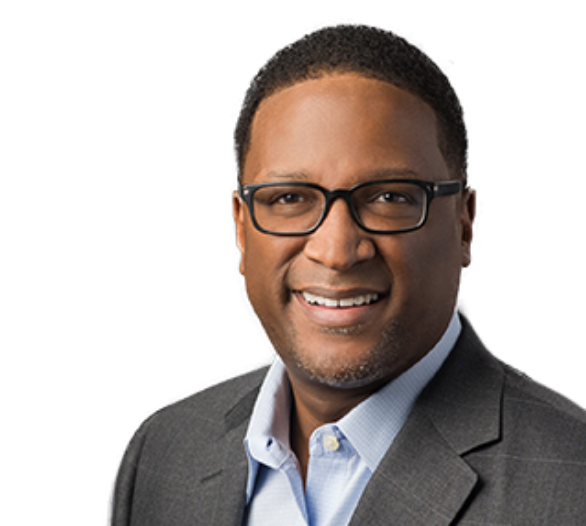 Cam R.
From a D&I perspective, how does Collaborative help you grow as a person and in your career?
Overall, I believe Collaborative has been a great place to work. My managers have all been fair, treated me with respect, and have had a genuine interest in positioning me to succeed. Collaborative has allowed me the flexibility to pursue different paths as my career goals have shifted. Our company culture is by no means fictitious. Working here is truly a collaborative experience as we all share and grow together. The fact that we are the best at what we do pushes me to do my best. Our Diversity and Inclusion (D&I) initiatives and Employee Resource Groups (ERGs) have helped me appreciate even more those who may be different than me and hold beliefs that are different than mine. Rather than focusing on the differences, I choose to focus more on what we have in common and how our differences can, in fact, make us better.
What is one program or initiative that makes you proud to work here & why?
I am happy to be a part of the HUE employee resource group that promotes networking, mentoring, professional development and community outreach for Collabies of Color. HUE has provided a platform for Collabies of Color to connect and exchange ideas (personal and professional), to support one another (we have literally laughed and cried together), and to make positive impacts outside of the company through philanthropy. The group has allowed me to gain new friends, mentor others, and engage with our leadership on the topic of race relations in America. I sincerely believe the efforts of this group, in conjunction with the D&I council, will help to make this great company even greater.
What advice do you have for someone who wants to help create a more inclusive work environment?
One should understand the need to create a more inclusive work environment is not something that occurs overnight or without focused intentionality. Organizations must start with understanding why D&I is important, be committed to improving from the top down, and resolve to impact every level of the organization. Without understanding the 'Why" of D&I, the "What" we undertake will have no foundation. The primary objective of D&I should not be to hit a quota of representative employees. Numbers alone do not change an organization's culture. D&I must become who the organization is from a culture perspective. We must make it a priority to understand, appreciate, and respect the differences of those in our workforce (or targeted to be better represented in our workforce); and take steps to right the wrongs that are within our power to address. Only then will we begin to realize the true value a diverse workforce brings.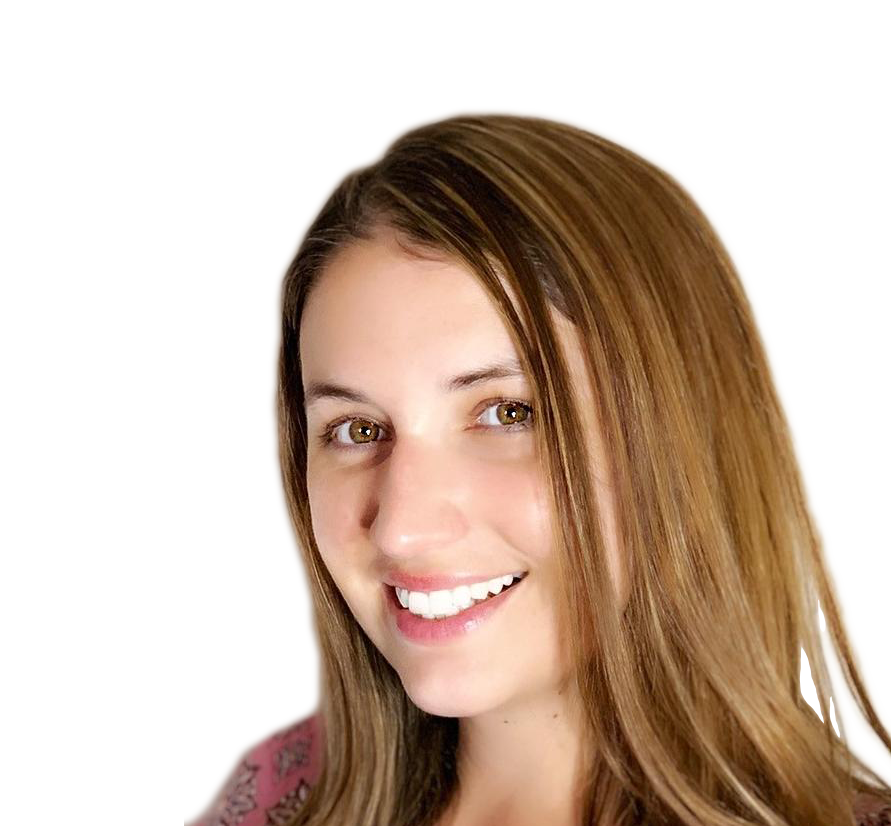 Kayla D.
Why is diversity & inclusion important to you? Why is it important for Collaborative?
Diversity and inclusion is important to me because I want every Collabie to feel that their uniqueness is acknowledged and celebrated. Being able to be your true self and recognize who you truly are makes for the happiest and most productive employees. I think companies with a diverse workforce have more creative ideas and broader perspectives, therefore deliver the best results to customers and employees.
What is one program or initiative that makes you proud to work here & why?
I am proud to work for a company that provides paid leave to ALL new parents. It is so important to allow this time for bonding and healing. Along with paid leave, we have a working parents network that provides a place for parents to exchange resources, tips, tricks, and more. The flexibility Collaborative provides allows me to be successful in my career and a present mom to my children. It's no wonder Collaborative was voted one of the best companies for working parents!
What advice do you have for someone who wants to help create a more inclusive work environment?
Don't assume anything about anyone just because of their race, gender, sexual orientation, veteran status, etc. Treat everyone with respect. Always be open to learning. If there is an educational opportunity, take it. If you are uncomfortable or unsure of something, ask questions. Don't refer to someone on a topic just because of their race, gender, sexual orientation, veteran status, etc.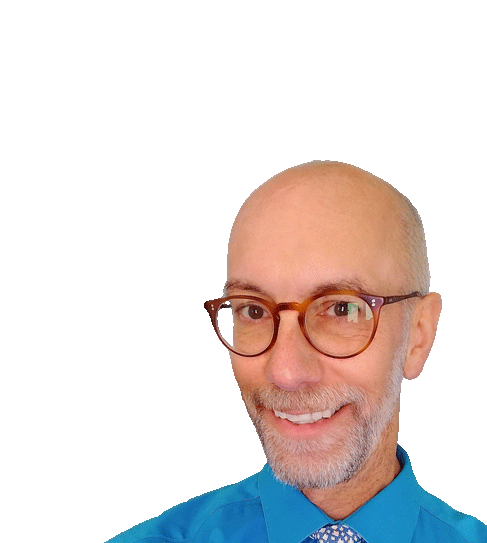 Timothy M.
Why is diversity, equity & inclusion important to you? Why is it important for Collaborative?
When I was seeking new opportunities, I was very concerned with the DEI record of any future employer. Seeing that Collaborative has a Diversity link right on the public-facing home page proved to me that Collaborative would be a great fit for me. In the time since joining the company, the DEI offerings have gotten even better, through the establishment of the Diversity Council and the Employee Resource Groups, and the continual self-reflection that the company does to keep raising the bar for itself. It's very refreshing to see, and I think our customers benefit from the diversity we Collabies bring to the table, as well as the excitement that the inclusive nature of our company exemplifies to our customers. It only serves to make our business grow.
What is one program or initiative that makes you proud to work here & why?
My involvement in the SPECTRUM Employee Resource Group, for LGBTQ+ Collabies, has been a great source of Pride (pun intended). The programs that SPECTRUM has offered have been well-attended and very exciting, and the best ones are when we partner with other ERGs to co-present events. However, for me, the most significant work of our ERG has been to work with Collaborative to achieve a score on the Corporate Equality Index issued by the Human Rights Campaign Foundation. This is the "gold standard" benchmark on how well a company stands by its commitment to their LGBTQ+ workers, and I was an early leader in our application process. In our first attempt at a score this year, we earned an 80% out of 100 points, which is phenomenal! We will continue to push toward a 100% score for next year, and thereby win the "Best Places To Work for LGBTQ+ Employees" designation. That will be a real achievement for which the entire organization can be rightfully proud. I can't wait for that press release!
How does Collaborative foster an inclusive workplace?
Collaborative says what it means, and means what it says. Benefits offerings that include gender-affirmation services, fertility care, family programs, the list is extensive. Not every company has stood by the marginalized in society in solidarity, but Collaborative often leads the way. From recognizing Juneteenth as a company holiday, to adding 'Inclusion Days' to cover other various holidays for Collabies, to rolling out the use of personal adjectives in email signature lines, Collaborative has shown its commitment to its staff in measurable and meaningful ways. Collaborative recognizes that we are all humans, coming in every shape, size, color, and every other measure of dignity that comes with it.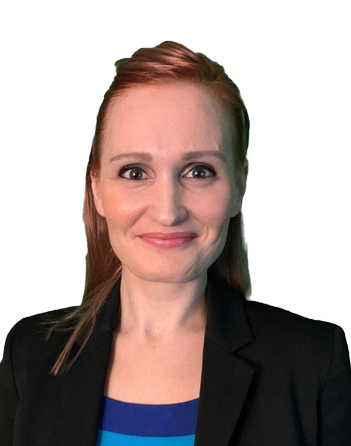 Our Head of Diversity, Equity & Inclusion
"Living our values isn't a slogan, it's an imperative. Every Collabie owns the journey to a diverse, equitable, and inclusive workplace - one that is built on trust, commitment and accountability to one another. While we strive to be greater in our efforts, I'm inspired every day by the passion and enthusiasm that so many of our employees have for diversity and inclusion."
- Alix P., Head of Diversity, Equity and Inclusion
Employee Resource Groups
Our Employee Resource Groups (ERGs) provide a safe space for Collabies to connect and thrive through community.
Hue
Hype
Spectrum
Valor
Women Together
Families@Work
Hue

Hue
Encourages networking, mentoring, professional development, and community outreach opportunities for Collabies of Color.
Hype

Hype
Promotes a culture of inclusion dedicated to fostering a community of future leaders, where Collabies can come together for guidance, support and development.
Spectrum

Spectrum
Aims to provide and promote LGBTQ+ visibility and facilitate conversations on current workplace and social issues that affect the LGBTQ+ community.
Valor

Valor
Provides support to active military, veterans, military families, and those who want to support veterans.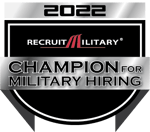 Women Together

Women Together
Fosters relationships, raises awareness of perspectives, and builds empathy to strengthen the collaboration among women and allies.
Families@Work

Families@Work
Provides a safe space for Collabie caregivers to thrive while balancing work, family, and other responsibilities through sharing resources and experiences, building connections, and influencing policies and norms.
Employee Demographics
We are committed to being a more diverse & inclusive company tomorrow than we are today. Sharing our workforce demographics is just one small, but important, way for us to be transparent about our progress and hold ourselves accountable to improving diversity, equity, and inclusion here at Collaborative.
U.S. Representation by Race / Ethnicity
Black or African American
5.5%
American Indian or Alaska Native
0.4%
Native Hawaiian or Other Pacific Islander
0.2%
Representation within LGBTQ+: At least 4% of employees identify as a member of the LGBTQ+ community according to self-reporting survey data. This chart represents identification within LGBTQ+ Community at Collaborative Solutions.
Recognition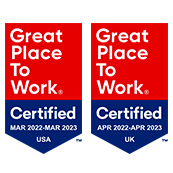 Great Place to Work®
Certified Great Place to Work Organization in the US & UK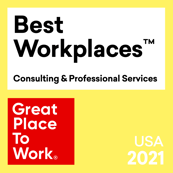 Great Place to Work®
Best Workplaces for Consulting and Professional Services, #2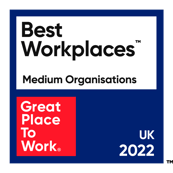 Great Place to Work®
Best Workplaces Medium Organisations
Our Goals for the Future
Our goal is to build a high-performing, diverse, and inclusive workforce based on mutual acceptance and trust. Collaborative's diversity management is based on a commitment from individuals at all organizational levels to increase awareness and foster a workplace where employee contributions are continuously recognized and valued. To enhance our ability to carry out the Collaborative's mission, diversity & inclusion are a priority for all leaders, managers, and employees.

Commitment to equal opportunity, diversity, and inclusion create a culture where employees can bring creative ideas together. An inclusive workplace with engaged employees who come from all corners of the world spurs innovation to better meet our mission.