GSA Advantage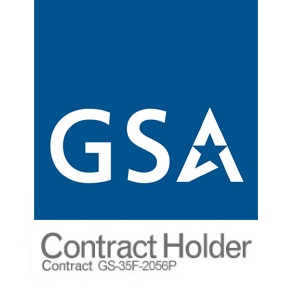 We currently offer our services to government clients via our GSA Schedule 70 contracting vehicle. A detailed description of our services, labor categories, and competitive labor rates can be found by downloading our GSA Schedule 70 contract or by accessing the GSA Advantage! website.
GSA Schedule 70 Information
Contract Number: GS-35F-0256P
Type: Multiple Award Schedule
User Agencies: All Federal and State
Size (Expiration): N/A (2/3/2024)
Contracting Activity: General Services Administration, Federal Supply Service (GSA – FSS)
The following special item numbers are supported via our GSA Schedule:
SIN 54151S – Information Technology (IT) Professional Services
FPDS Code D302 – ADP Systems Development Services
FPDS Code D306 – ADP Systems Analysis Services
FPDS Code D307 – Automated Information Systems Design and Integration Services
FPDS Code D308 – Programming Services
FPDS Code D311 – ADP Data Conversion Services
G Cloud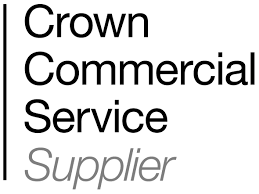 Collaborative Solutions is proud to be on G-Cloud, a U.K. government program to promote government-wide adoption of cloud computing. Benefits include:
A series of framework agreements with suppliers, from which public sector organisations can buy services without the need for a full competition procurement process
An online store – the "Digital Marketplace" that allows public sector bodies to search for services that are covered by the G-Cloud frameworks
E&I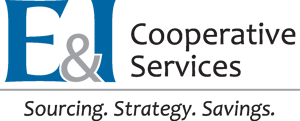 E&I Cooperative Services (E&I) is the only member-owned, non-profit purchasing cooperative solely focused on serving education and related facilities. E&I delivers unsurpassed value to members through a broad portfolio of competitively solicited contracts, technology-enabled procurement solutions, and consultative engagements.

E&I's agreement with Collaborative Solutions provides members with full-service Workday Human Capital Management (HCM), Financial Management, Student, Prism and Planning capabilities. For more information and to sign up for E&I's Collaborative Solutions contract, please visit the E&I website.
NERCOMP

NERCOMP is a non-profit consortium serving higher education library and IT professionals since 1956. An Association Partner of EDUCAUSE, composed of nearly 300 colleges and universities, NERCOMP is run by a Board of Trustees elected from among member institutions.
Collaborative Solutions is proud to be the first Workday Partner associated with NERCOMP, providing a clear pathway to contracting and pricing advantages in order to accelerate the Workday deal cycles and to build a cultural alignment with NERCOMP's visible and industry-active members and leaders.
OUR COMMITMENT TO OUR CUSTOMERS
We will work with you to clearly define objectives, scope, cost, and timing for your project.
We will live up to all the promises we make. We won't promise what we can't deliver.
We will respect the confidentiality of your information and our business relationship with you.
We will build our business on the merits of our own work, not the faults and failures of our competitors.
We will not withhold facts or exaggerate the truth to mislead you.
We will conduct ourselves with the highest standard of ethics and professional dignity.
WHAT OUR CUSTOMERS ARE SAYING
"Collaborative Solutions has been a tremendous partner through our Workday journey over the past eleven months. Their professionalism, responsiveness and flexibility in approach made a huge difference in ensuring we could offer a great solution to our teams globally very successfully in time and in scope!"
Nupur Bhushan
,
Chief People Officer
-
ResMed
"Collaborative Solutions is a great partner, and we are extremely happy with how smooth go-live was."
Mary Collins
,
Project Manager
-
Kitsap County, Washington